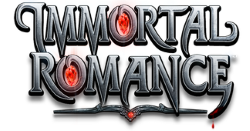 Microgaming's very popular Immortal Romance slot game is based on the Thunderstruck 2 engine which means although this one has a different theme - Vampires a la The Twilight Saga as opposed to Thor and the Norse Gods - The game play bears very distinct resemblances though which is a good thing in my book! Let´s get on to the full Immortal Romance review.

At the heart of the 243-payline Immortal Romance slot game is the free spin feature which has no less than 4 seperate options. You have to unlock these in order but you get the 10 free spins at 5x bonus automatically to start you off. Every 5 features unlocks the next until al 4 are unlocked. 3 or more scatters anywhere start the feature. The more recent and excellent Playboy slot has the same set-up with more volatility thrown in.

To be honest, the features all pay similarly, it's just that they mess around with Immortal Romance's volatility rating (medium). The 10 free spins at 5x is the highest variance (volatility) I would guess. The other features award 15, 20 or 25 free spins with some sort of twist which I won't spoil for you but ultimately, no feature pays out better than any other long term.

The other thing that makes Immortal Romance stand out is the Wild Vine feature which makes whole reels wild, replaces Thunderstruck 2's lacklustre Wild Storm (or "Sh!t Storm" as I've seen it referred to before now LOL) and is randomly awarded.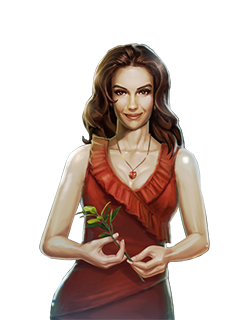 Where with Wild Storm you virtually never get more than 2 reels turn wild, the Wild Vine sometimes knocks out 3 or 4 wild reels and I've even seen a screenshot where all 5 reels were turned wild! It's a great feature - but rare!

Overall, I am a big fan of the game-play in Immortal Romance but it may depend on whether you like the Vampire theme as to whether you will agree with me that his game is so good! It can be a bit money-hungry at times but most slot games can can't they? You just need to play it a bit carefuly and from time to time you will see some big wins, mainly from the free spin features or the Wild Vine wild reel feature. Immortal Romance is well worth checking out but be warned, it's very addictive!